Being a business mentor enables me to combine my love of business with my passion for helping others. I often say that mentoring probably found me! I suppose I've always been passionate about helping others to develop themselves, their lives and careers.
I work with business owners, their senior management teams and entrepreneurs. Encouraging people to journey along their own personal growth-pathways and play to their strengths deeply resonates with me. I don't have a whole bunch of qualifications and letters after my name but what I do have is 30 years of business experience to offer and I strongly believe that all of our work and life experiences are important.
My unique style of engaging with my clients helps them to gain a real sense of clarity and focus; and provides them with the chance to look at their business and their business relationships from a fresh perspective. So in many different ways, perhaps profoundly we all have a need to continually learn, study, experience life, and build towards purpose in our lives! I like to think that we need to grow… and then grow up again! People find me intelligent, purposeful, warm and engaging and most importantly honest and direct. I do enjoy listening and caring for the potential in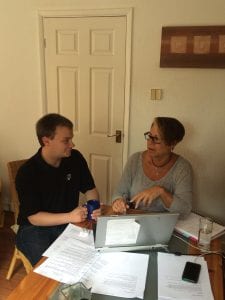 others, and that I'm confident in my unique approach.
Client quotes:
'Alex has been absolutely fabulous and helped me deal with some seriously tricky stuff, both personally and professionally'
'Alex's insights and advice have made a profound difference to my relationships with both internal colleagues and external suppliers. I have received several pieces of feedback about the positive difference working with Alex has made. As a result of our sessions together I feel much more aware of the areas to focus on to develop my career further and confident in my ability to do so'